Amazing Cheap Massage Tables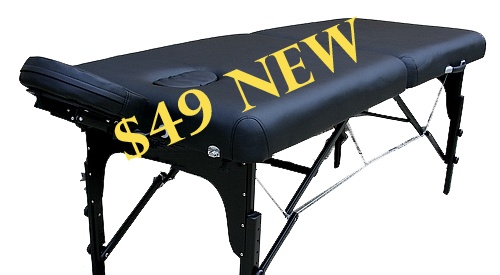 Our Cheap Massage tables are made from quality materials
by the top Massage Table Manufactures
But Amazing Cheap Massage Tables have their little imperfection. Such as dented latches, scratches, or a rip in the carrying case. Mostly cosmetic defects.

No structural damage on any of our Cheap Massage tables! We hold our Cheap Massage tables to a higher standard than the rest.

Why?
Because we value our customer and we stand by what we sell.

We guaranty 2 things on all our Cheap Massage tables

1. That our tables frames will supports 600lb working weight, 3000 static weight.


2. That there is some sort of cosmetic blemishes that kept your $49 table from being sold for $600

Email info@amazingmassagetable.com if you would like to know more specifics about the blemishes of your new Cheap Massage tables